Oct 10, 2021
WORLD MENTAL HEALTH DAY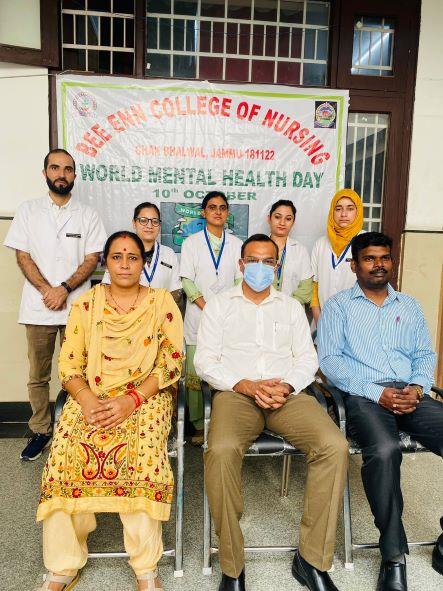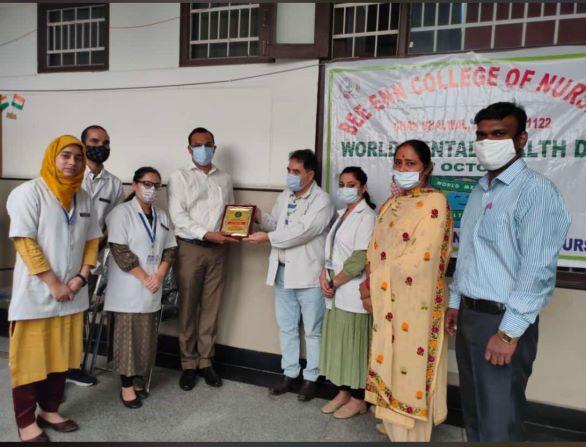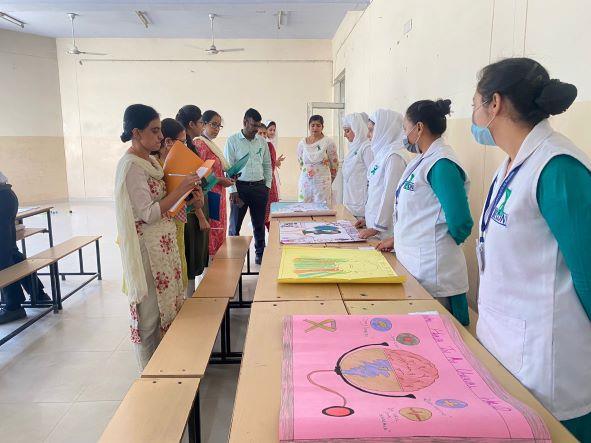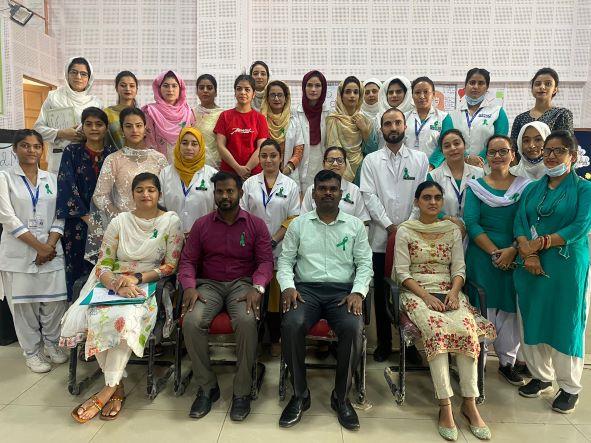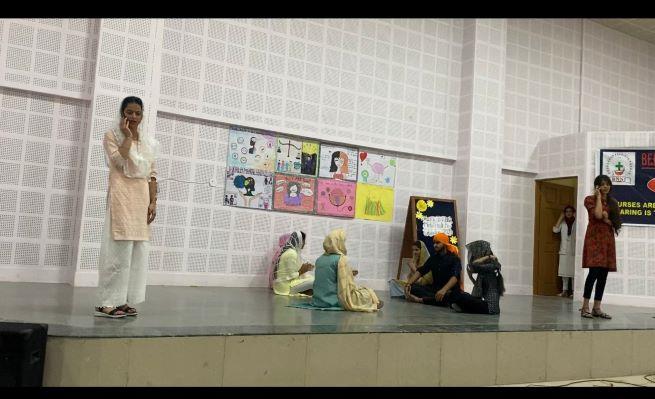 World mental health day is observed on 10th October every year with the overall objectives of raising awareness of mental health issues and mobilizing efforts in support of better mental health.
Theme of the world mental health day 2021 was "Mental health in an unequal world".
On this special occasion various mental health issues were highlighted and programs were conducted by MSc. (N), BSc. (N) and GNM students to make people aware regarding these mental health issues.
On 11th October 2021 world mental health day was celebrated in Govt. Psychiatric Diseases Hospital Bakshi Nagar, Jammu. Students of MSc(N) I-Year Mental Health Department, GNM II-Year, and Post-Basic II-Year of Bee ENN College of Nursing ChakBhalwal Jammu organized the world mental health day to create awareness among the patients, their family members and staff of hospital under the guidance of Mr. J.C Frank(Principal BECON),Mrs. Neetu Sharma (Principal BNNI), Mrs. Sunidhi (HOD Mental Health Department) and Ms. Diksha Sharma (nursing tutor).

All the students of GNM III-year encouraged the patients to perform recreational activities.They also performed role play on the topic "Depression" to create awareness among the family members of the patient.
Dr. Manu Arora (HOD Psychiatric Department) delivered the speech to the students on taboos related to mental health problems among people.
Dr. KreetiSharma(Medical Superintendent Psychiatric Diseases Hospital) also threw some light on rights of mentally ill patients and how to manage mental illness. He also encouraged the students to perform their duties with excellence.
At the end of the program students of MSc. (N) I-Year (Mental Health Department) presented the memento to Dr. Manu Arora (HOD Psychiatry) for his selfless service towards his profession.


On 12th October 2021 we also celebrated this day at BECON ChakBhalwal Jammu under the guidance of Mrs. Sunidhi(HOD Psychiatry Department), Ms.Diksha Sharma (Nursing Tutor).
The program was started with a welcome song sung by BSc(N) III-Year students and Ms. Rashi Sharma MSc (N) I-year student gave introduction about the world mental health day.
Students of BSc(N) III-year also addressed all the judges and faculty members present there with a welcome song.
Panel discussion was conducted by Mr. Prince Mohamad (MScNursing student) as moderator with other participants of BSc(N) III-Year students.
Speech competition was also held in which students of MSc. (N) I-Year and BSc(N) III- Year participated.
Role play was performed by students of BSc. (N) III-Year guided by Ms. Aditi Kachroo, Ms. Nighat Majid, Ms. Rashi Sharma of MSc.(N) I-Year.
At last results of the speech competition and poster competition was announced and certificates were distributed among the winners of the speech and poster competition.
Vote of thanks was given by Ms. Aditi Kachroo MSc.(N) I-Year and the program came to an end with great joy and success.